I finally got a chance to check out Rory Scovel and he is fucken amazing! He did a four-minute act-out of Jesus having a nightmare. Check out his interview with my good friend Coree Spencer.
ULTIMATE LAFF DOWN -
I'll be going down to LA and competing in the Unlimited Laff Down Contest on Thursday. If any of you guys are near the area please come down and support.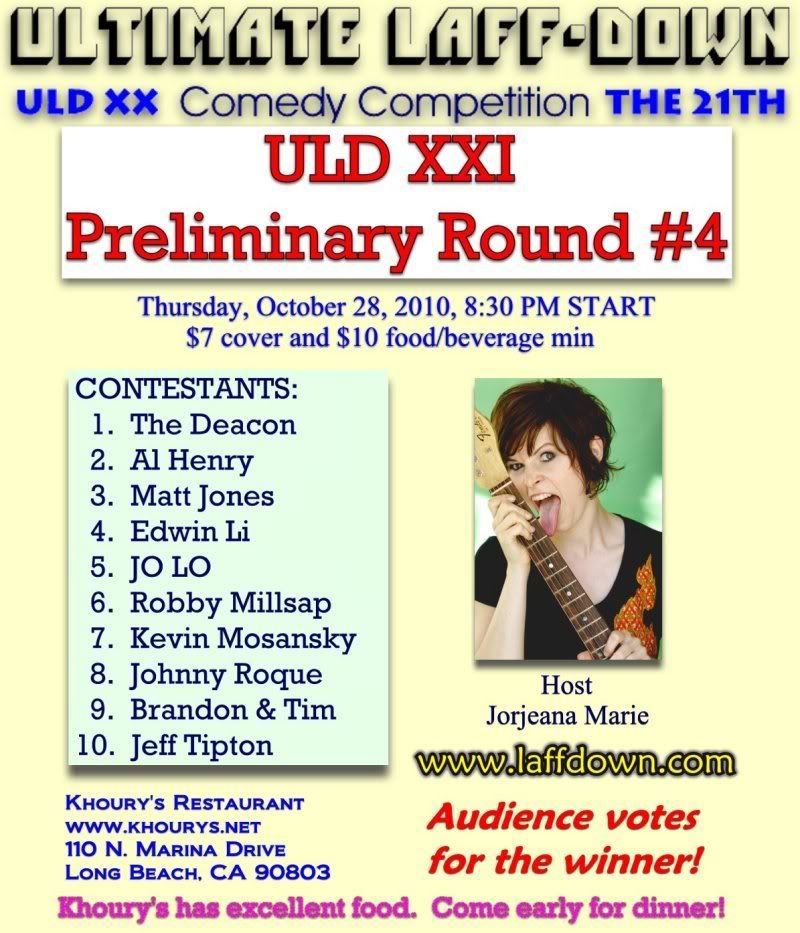 NEW JOKES -
Lately I've been working really hard to get a new 30-minute set and one way to motivate myself is to post videos of me trying out new material. I might not keep these new jokes but I though it would be cool to show what the creative process looks like.