Rolling Stone magazine recently came out with a list of The Beatles 100 Greatest Songs. I love the Beatles; they have so much soul and depth. However, I did not discover them until recently. I've always heard about how great they are but never sat down to listen to their albums - until now. I thought maybe I would share my own personal favorite Beatles songs with you.
1. "Something"
This song is great because it describes the indescribable feeling I get with the women in my love life. Although simple and honest, Harrison's song captures the emotional vulnerability and uncertainty love brings. Yet, despite the uncertainty he expresses his love with no fear.
2. "Yesterday"
Who could not like this song? Everyone has been in this situation before, where you feel like you are on top of the world one day and the next day - lost. McCartney demonstrates his magnificent song writing skills in this solo, but I don't recommend listening to this piece if you are trying to get over anyone!
3. "Here Comes the Sun"
"Here Comes the Sun" is another great song by Harrison. The song paints an optimistic picture of the world. When I listen to it, images of a backyard tea party with my baby cousins fly through my mind.
4. "Blackbird"
I don't understand why I'm so drawn to this song. I guess because its sounds like a nursery rhyme juxtaposed with the dark subject matter. When I listen to this song I get pictures of a Tim Burton-esque birds flying into a brightly lit moon.
5. "Hey Jude"
This song speaks for itself - I listen to it when I work out...
6. "Golden Slumber"/"Carry That Weight"/"The End"
Three mini songs strung together into one epic masterpiece! Ringo's drum solo is so badass - DJs should use the solo and beat juggle it during bboy battles.
As you can tell I'm a huge George Harrison fan. He is the constant underdog, always trying to hold his own against Lennon and McCartney. Throughout his Beatles career, Harrison grew as an artist and person. I can see him gradually improve with each consecutive album.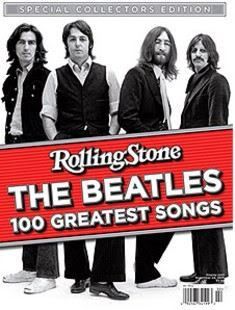 PS.
Here is a video of my New Tour Dates and a full set of my comedy Enjoy! Also if you have the time please subscribe to my new youtube page here:
http://www.youtube.com/user/Edwinlicomedy?feature=mhum
The Beatles are on itunes now!!!