I got to hang out with Jacob Sirof in Sacramento last week. He is one of my favorite comics, not only because he is super funny but also because he likes cartoons and 90's hip-hop music.
Jacob really matured over the years. When I first met him, he was one of those hip, street wise, don't fuck with me, Oakland white guys; like a nerd with an edge. Now, he is still like that but has two kids, Wynter and Gavan, and all he thinks about is providing the best future for them. He even stop smoking weed. Its pretty cool to see him grow from a skinny nerd with a hot girlfriend to becoming a loving Dad.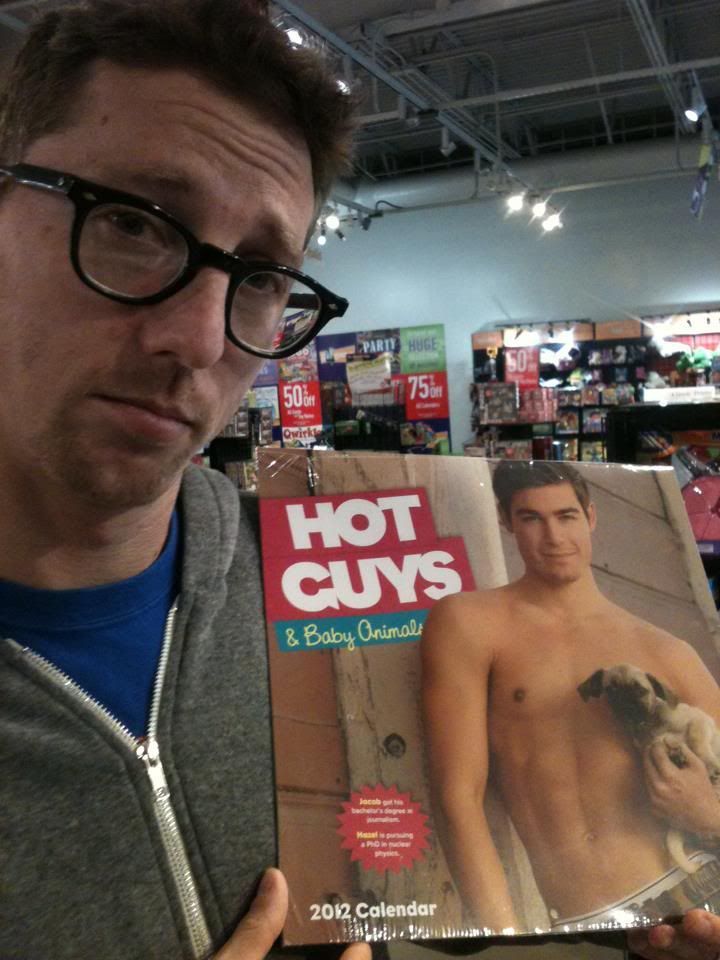 Funny story: A while back, I was doing a show at Cobbs Comedy Club in San Francisco and as I was walking to the bus stop, four dudes jumped me. They took my backpack which had my new camera, comedy notebook, paycheck, new business cards and my love for walking in the dark by myself. I ran back to the club because I needed someone to help me beat the shit out of the muggers. I would have fought those four guys myself but they were too strong - even for me (i'm being sarcastic). Jacob was the only other person who was as outrage as me. Without thinking about it, Jacob was like, "lets get em!" and we went searching for the bastards. We looked around several times but couldn't find them. Eventually, the cops arrived and they wrote down a report. Out of all the comics that were standing outside Cobbs that night, Jacob was the only one willing to throw down. I'm pretty sure he wouldn't do anything like that now because he's got kids but that was still pretty cool.
PS.
I month after the mugging, I recevied my stolen pay check in the mail. It was wierd, maybe they couldn't cash the check or somthing. Or maybe its was their guilty conscience. I kept this for some reason and I never showed anyone until now.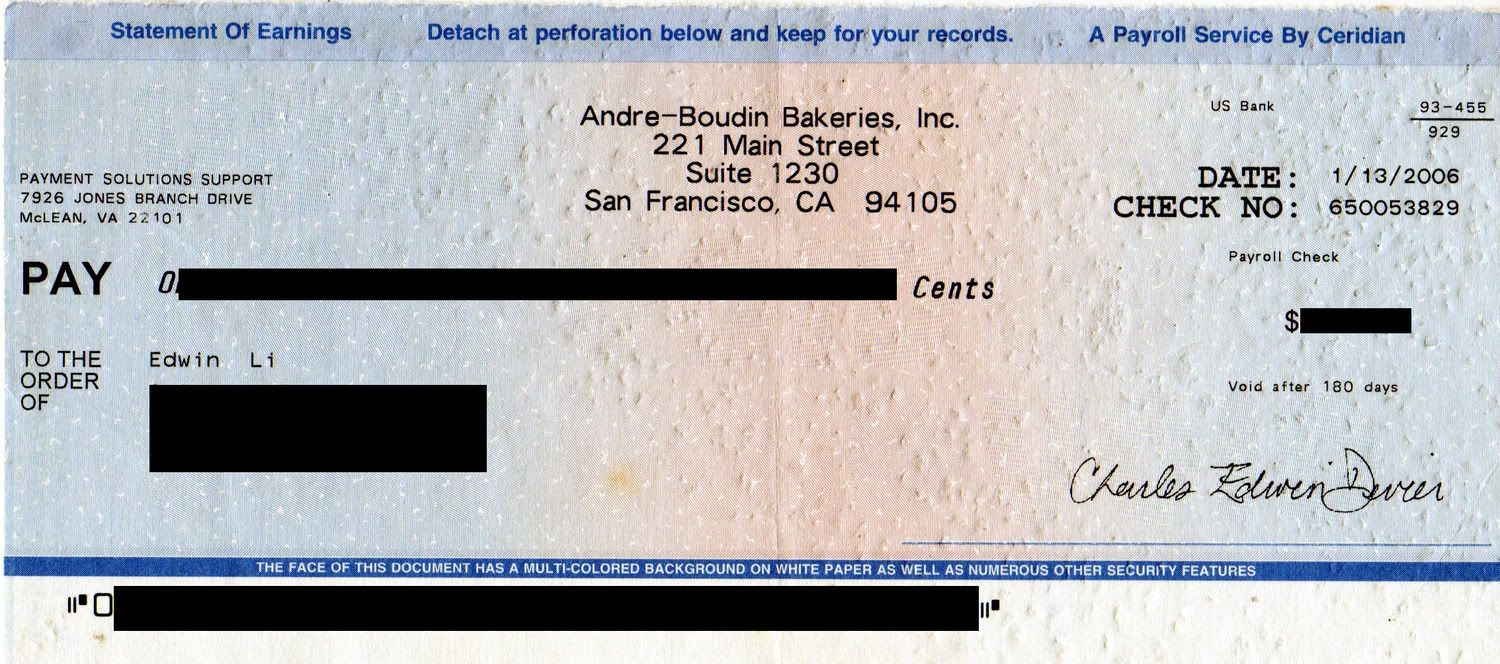 (I blacked out the amount of money I make because I'm embarrassed)